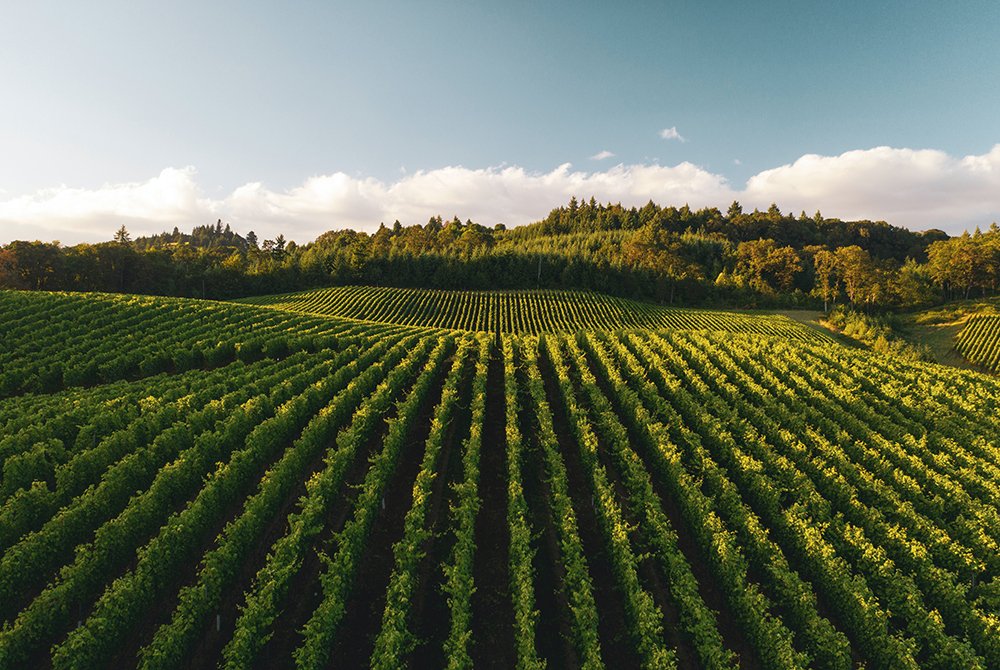 Have you ever wondered what it would be like to drink wine on the slopes of Haleakala Volcano? At MauiWine, you can do just that! This facility, formerly known as Tedeschi Winery, is Hawaii's oldest and most famous winery. It's situated in one of the most remote spots on Earth — about 1,800 feet above sea level! Here, visitors can enjoy tastings, tours, picnics, and more. Learn more about the Maui winery below and use our free Vacation Guide to see what else the island has to offer.
The History of Maui's Only Winery
MauiWine began as a partnership between C. Pardee Erdman, owner of Ulupalakua Ranch, and Emil Tedeschi, who came from a family of winemakers in California. In 1974, the pair identified Rose Ranch Estate as an ideal location for grape growing. The historic estate was once a mountain retreat for King Kalākaua, the last reigning king of Hawaii. Today, visitors are invited to experience the property's "princely hospitality" and admire panoramic vistas of Maui's southern coast.
Wine Tastings
With over 23 acres of grapevines, MauiWine offers an impressive selection of fine wines. We love the Chenin Blank, an impressive estate wine with hints of peppermint, teaberry, tangerine peel, and persimmon. Or, try the Maui Splash with flavors of pineapple, peaches, mango, and passion fruit. This aperitif wine is perfect for sunset picnics on the beach.
Just as Napa Valley is known for its grapes, Maui is famous for its delicious, golden pineapples. MauiWine's pineapple wine, Maui Blanc, has become the winery's most famous varietal. You can enjoy it at various restaurants on the island or right on-site. Tastings are offered each day in the King's Cottage Tasting Room and the Old Jail.
Vineyard Tours
A visit to the vineyard is an unforgettable adventure for locals and visitors alike. Stroll between the rows of grapes, run your fingers through the volcanic soil, and learn how the wines get their distinctive character. At sunset, tour-goers can experience a glass of wine paired with fresh mountain air and the warm glow of the majestic Maui sun.
Note: Vineyard tours are seasonal and availability is extremely limited. Be sure to make your reservations in advance! Complimentary tours of the winery, production area, and wine cellar are available from the King's Cottage at 10:30 a.m. and 1:30 p.m. daily.
Come Home to The Old Wailuku Inn at Ulupono
After a wonderful day spent wine tasting on Maui, come back to our inn and relax! Our property is an easy drive from the Maui winery and has everything you need for a great stay. Split your favorite bottle on our peaceful lanai, or bring a few glasses back to your room. We have plenty of beautiful accommodations to choose from!
If you're planning a romantic getaway with the one you love, consider booking our Hibiscus Garden Room. This picture-perfect accommodation has its own lanai and private walled garden. You can also combine it with the Lehua Room to create a larger suite. It's absolutely perfect for couples!
Check our availability and book your Hawaiian vacation today! We look forward to hosting you.